Job-ID:  91193_DE_2
Junior Security Consultant (m/w)
Gesellschaft:
T-Systems International GmbH
Standorte:
Berlin, Deutschland
Bonn, Deutschland
Darmstadt, Deutschland
Hamburg, Deutschland
München, Deutschland
Netphen, Deutschland
Stuttgart, Deutschland

Vertragsart:
Vollzeit - unbefristet
Bewerbungsschluss:
26.07.2018
Berufserfahrung:
1-3 Jahre
Erforderliche Sprachkenntnisse:
Deutsch, Englisch
Weitere Kurzinfos

  +49 228 18163108
Als Junior Cyber Security Consultant (m/w) beraten Sie in einem Team groß- und mittelständische Unternehmen sowie öffentliche Auftraggeber auf Fachebene zu allen Fragen von Cyber Security. Im Detail umfasst Ihr Aufgabenspektrum die folgenden Bereiche:
 Unterstützung bei der Durchführung von Cyber Security Beratungsprojekten, insbesondere technische und organisatorische Sicherheitsberatung sowie Produktauswahl und –beratung, z.B. zu Themen wie

Security Operation Center (SOC)
Security Information & Event Monitoring (SIEM)
IDS/IPS
Advanced Malware Detection
Cloud Security Services
Public Key Infrastructures
Identity and Access Management
Network Security
Incident Management
Information Security Management Systems (ISO 27001 und BSI IT Grundschutz)

Selbstständige Durchführung von Audits, Penetrationstests und forensischen Analysen
Sie verfügen über ein abgeschlossenes Studium (Bachelor of Science oder Engineering einer technischen Studienrichtung). Idealerweise haben Sie bereits erste Erfahrungen im Security Consulting für groß- und mittelständischen Unternehmen und öffentlichen Auftraggebern und Institutionen sammeln können. Zusätzlich überzeugen Sie uns mit folgenden Kenntnissen und Erfahrungen:
Gute Kenntnisse zu ICT Technologien und –Architekturen
Überblick über aktuelle Trends und Taktiken bei Cyber-Angriffen
Überblick und vertiefte Kenntnisse zu ICT Security, insbesondere über typische Lösungsansätze zum Schutz von ICT Infrastrukturen
Verständnis von Information Security Management Systeme auf Basis ISO 27001 bzw. BSI IT-Grundschutz
Verhandlungssichere Deutsch- und sehr gute Englischkenntnisse
Sehr gute Präsentations- und Kommunikationsfähigkeiten
Sie besitzen ein hohes Maß an Kunden- und Serviceorientierung und überzeugen durch Ihr persönliches Auftreten.
Schwerbehinderte Menschen werden bei gleicher Eignung vorrangig berücksichtigt.


Security.Einfach.Machen. Der T-Systems Geschäftsbereich Telekom Security bietet über die gesamte Wertschöpfung Lösungen und Services aus dem Magenta Security Portfolio für alle Kundensegmente, vom Privatkunden über kleine und mittlere Unternehmen bis zu Großunternehmen. Mit unserer über 20-jährigen Expertise und unserem einschlägigen Know-how in Sachen Sicherheit, vom Netzwerk, Rechenzentren über Applikationen bis zu den Devices, unterstützen wir unsere Kunden auf Ihrem Weg der Digitalisierung. Security sicher, leicht und einfach zu machen – für unsere Kunden und die Menschen, die mit uns daran arbeiten – das ist unser Anspruch.
Mehr Informationen erhalten Sie hier: www.t-systems.de/karriere/telekom-security
"Ich bin für Sie da und begleite Sie auf Ihrem Weg zum neuen Job."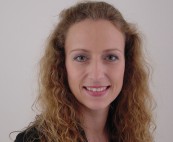 Manuela Behrendt
Tel. :  +49 228 18163108
E-Mail :  manuela.behrendt@telekom.de