Team "Open Telekom Cloud"
"We make rainbows shine out of clouds"
What sets us apart
No matter what challenges we face in our day-to-day work: We always stick together, sometimes use unconventional and creative approaches, always respect one another and in the end – have fun together!
Available skills
Agile Mindset
Ansible
Development-Fu
Docker
Kubernetes
Multi-cultural Co-Working
OpenStack
Public Cloud
Tools in use
AWX
Gitlab
OpenStack
Prometheus/Grafana
Qualys
Zulip
Zuul
These colleagues work in the team:
Elvis Salvador Noudjeu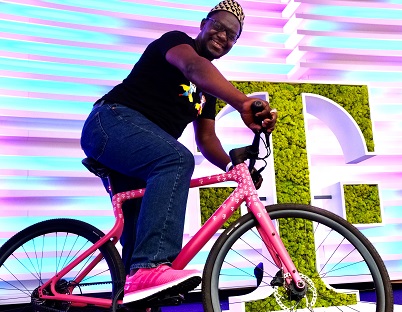 Position: Senior Engineer Public Cloud
As an experienced Cloud Engineer with expertise in Openstack, I bring a profound understanding of the latest developments in cloud and container technology. My focus lies in solving complex problems in a hyper-scaler's cloud and ensuring efficient operations for Cloud Backend-related services and monitoring. Automation is central to my approach, streamlining processes through common frameworks, and fostering an open and supportive team environment. I thrive on customer focus and possess proficiency in agile development processes, allowing me to assess technical solutions creatively. Joining a Cloud Provider powered by 100% renewable energy resonates deeply with my vision of sustainability. As a Senior Cloud Engineer in the esteemed Network Services Team, Open Telekom Cloud offers boundless possibilities to contribute to cutting-edge global technologies. My passion for problem-solving and collaboration with diverse teams drive our pursuit of excellence. Diversity: Beyond technical skills, I take immense pride in being an approachable and supportive team member, always ready to extend a helping hand and share my expertise. Working collaboratively with international teams from diverse backgrounds enriches my professional journey and fuels my creativity. Joining our team, together, we will revolutionize cloud computing, pushing boundaries and achieving greatness. OTC by T-Systems is not just a platform; it is an inspiring force that empowers us to turn dreams into reality.
Motto: "Sustaining Tomorrow's World: Empowering with Cloud Infrastructure and Energy Efficiency."
Xin (Melinda) Jiang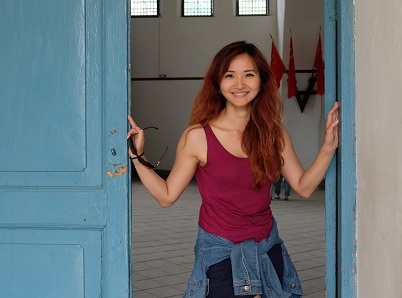 Position: Release Train Engineer (RTE)
As Release Train Engineer (RTE), I work with our Agile Release Train (ART) squads together to make sure that our train is running stable towards delivering value to our customers. I support and enable to remove obstacles and bottlenecks of our train and be the guardrail for the flow. As agile coach, I help to foster the agile transformation in OTC that we are not only agile on the surface but also deep from culture and mindset. I believe that we are working in interconnected systems, our thinking and behaviors have influence on the system. Everyone contributes to make the system work and adapt to changes. I enjoy working here because of the diversity our team provides, everyone's voice is heard and considered. I am very grateful of having the chance to work with like-minded coaches in my team and we make difference together every day, step by step.
Motto: "Let's give it a try and improve together."
German Santini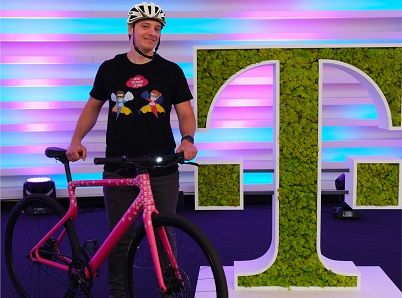 Position: Sustainability Engineer
Ever since I joined to Open Telekom Cloud as a Sustainability Engineer in early 2023, I've been welcomed into an environment that genuinely values its professionals. The warm reception I received right from the start set the tone for what has been an incredible journey so far. I must admit, I was pleasantly surprised by the company's openness and diversity. It's not just about excelling in your field here; it's about collaborating with colleagues who are not only skilled but also foster a friendly and cooperative atmosphere. This mix of professionalism and camaraderie creates a space where creativity is encouraged and our passions are given room to grow. What truly stands out to me is the unwavering support I receive from my manager. Knowing they're in my corner has given me the confidence to tackle challenges head-on and strive for excellence. Open Telekom Cloud's commitment to embracing a wide range of opinions and perspectives from around the world is nothing short of commendable. It speaks volumes about the company's dedication to nurturing a global community of professionals who learn from each other, regardless of backgrounds or beliefs. One aspect that fills me with pride is the company's strong and measurable dedication to sustainability. For OTC, this is not just a box to tick; there's a genuine commitment to doing what's best for the environment and future generations and to guide with the example. This alignment with my personal values has been incredibly motivating and inspiring, and it solidifies my belief that this is the ideal environment for both my professional and personal growth. Open Telekom Cloud is much more than a workplace; it's a platform where I can be myself, that encourages growth, collaboration, and positive change. My journey here so far has been nothing short of remarkable, and I'm excited to continue contributing to a company that not only values its professionals but also strives to make a tangible difference in the world."
Motto: "Sustainability is all about the little details, and it starts with each of us. "
Martin Schenk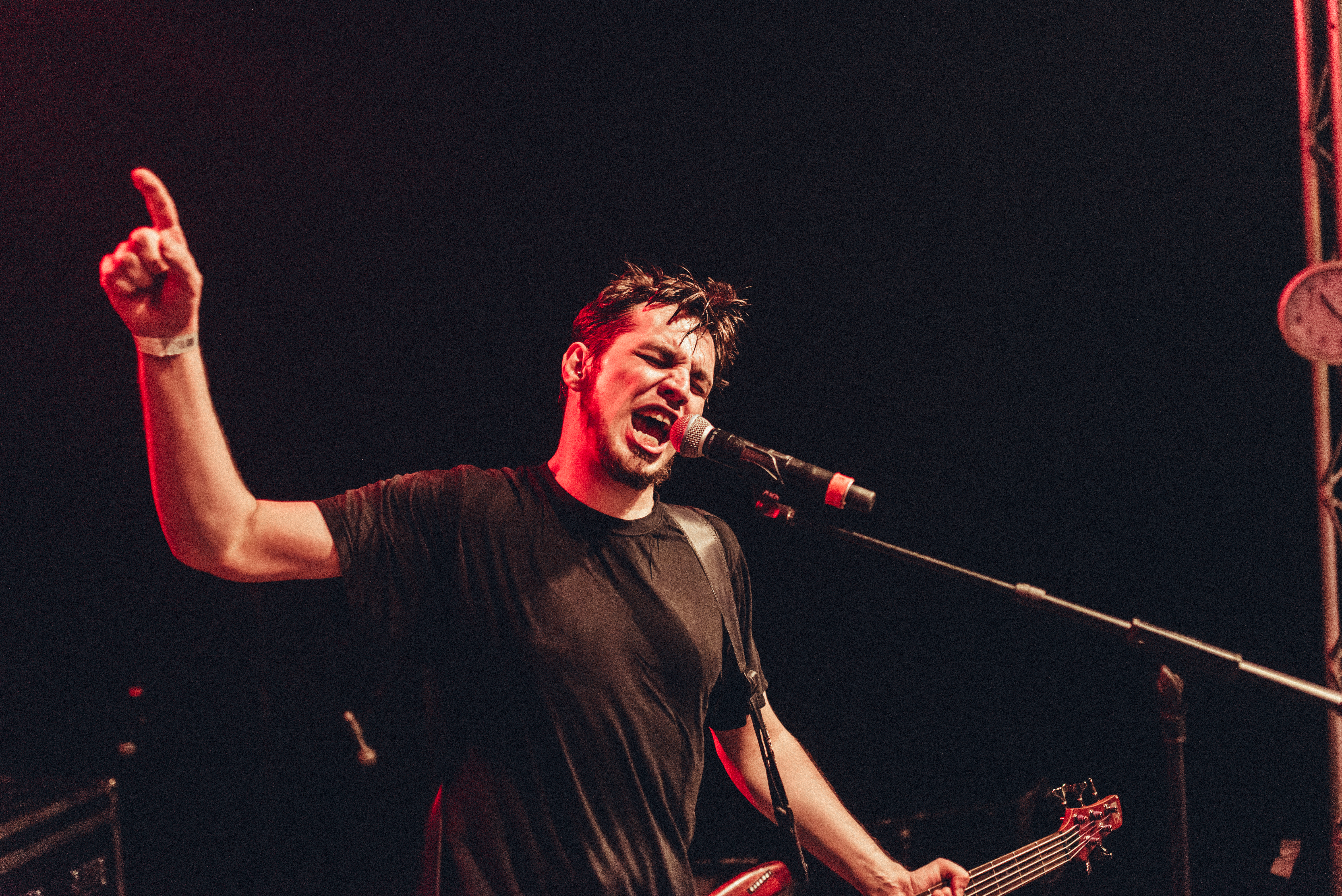 Position: Lead Platform Quality Architect
The Network is the one piece that enables all other services while keeping all components tight together. Therefore, it is utmost important to ensure that every part of the network layer is operating smoothly and seamlessly. My duty as a network architect is to design new solutions for more simple network topologies, tuning the performance of the already existing network and sharing knowledge about it with the whole team. Working in Open Telekom Cloud is one of the best experiences I was ever given the chance to have in my life. It is inspiring to have a team that takes your ideas and pushes them with you together ---to make things happen every day no one would think them to be possible.
Motto: "The impossible will be done immediately, miracles will take some time."
Sebastian Haderecker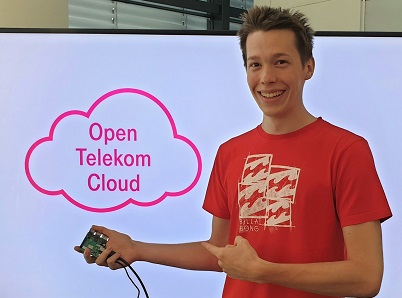 Position: Expert Public Cloud Engineer
As an Expert Engineer Public Cloud I do a lot of different things: My main work is managing our asset data, automating installations and service deployments with Ansible and Terraform, standardization of configurations, and many more topics. Also I am leading a project where we offer all of our company's trainees and students the opportunity to access cloud resources and get hands on experience with our very own Open Telekom Cloud. This enables the teaching and training of the next generation of Cloud Engineers. I have the freedom to decide whether I want to work from home or meet my colleagues in the office. So I choose a mixture of both: One to two days you can find me in our Munich office and the rest of the week I am working in the home office. I'm interested in Kubernetes, OpenStack and Linux in general. Especially cyber security. Apart from tech I'm a huge fan of theme parks.
Motto: "Trust me I'm an engineer."
Abdulkarim Shayeb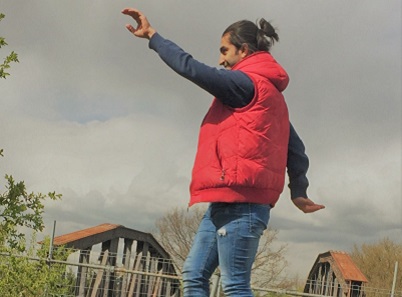 Position: Senior Engineer
As a Junior Cloud Engineer, I'm currently working in one of the new Squads within the Engineering Team of Open Telekom Cloud. I am fortunate to choose from a variety of tasks to get the most suitable option for me. Monitoring, Automation and Python are the skills, that I'm trying to improve. I have wonderful colleagues: They are supportive, friendly and fun to chat with. Working at T-Systems is very exciting, because we are all working together to make Open Telekom Cloud bigger and better. I work in Bonn and sometimes from home. T-Systems Home-office is an advantage that can be taken from the first day of work, whereas in other companies one must wait for at least six months for such a privilege. Besides all of this, I still have time to do other interesting stuff in and outside of the company.
Motto: "A journey of successful career starts at T-Systems."
Ritesh Paiboina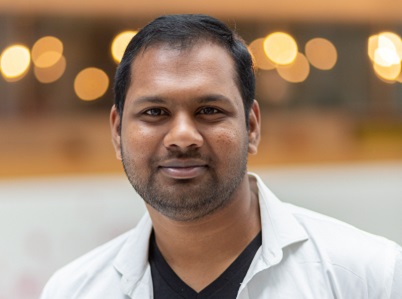 Position: Senior Architect Public Cloud
I'm the product owner for the Compute Squad. My current focus is to drive the Compute Squads, specifically towards the agile approach. In our Squad we have the end to end responsibility from creating new features until their release. Our Squad handles compute component's demands, releases, changes etc. Working in a Squad helps me to focus on many components of the Squad and also gives me the flexiblity to work on topics such as incidents, bugs, changes, review documents, quality assurance, demands, release process etc.
Motto: "Work hard, play hard."
Jost Nicolaus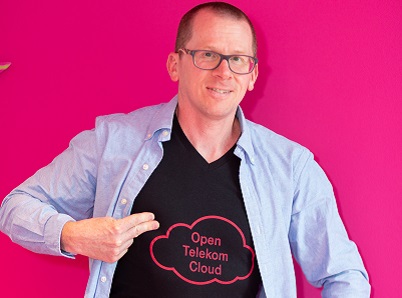 Position: Senior Engineer Public Cloud
As an Engineer I ensure the development and success of all network-related Open Telekom Cloud features, such as virtual network services, platform firewalls, switches & routers, internet and customer network connections. I love working together with our technical experts in an agile mode, where we as a global team make the decisions and then getting things done. In my leisure time I enjoy watching NFL games in the autumn, baseball during spring and summer and work on my golf handicap all year round.
Motto: "You get what you demand and you encourage what you tolerate."
Sascha Smets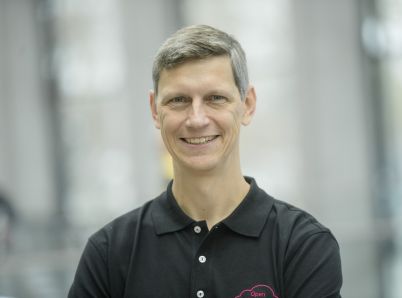 Position: Product Manager Open Telekom Cloud
I am responsible for the Open Telekom Cloud Hybrid product, that is part of our overall Open Telekom Cloud offering. As the product owner, I am working with the respective Squad, but I am also a team member within our Squad, as we can solve our issues and work only as a team. The range of my work is really broad, working from technical details via the product offering, aligning with the colleagues up to customer meetings. Therefore, my work is really diversified and a lot of fun. The whole team is great, especially the spirit of all involved is something, that keeps me loving my job every day.
Motto: "Customer first!"
Alexander Navratil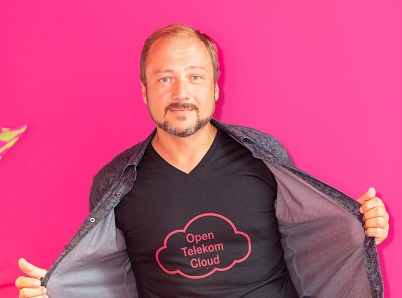 Position: Chief Architect Public Cloud
I am the visionary conscience of the Open Telekom Cloud: Whilst trying and implementing the hottest hype-cycle features, we still focus on the overall picture and a running product. One major topic is to homogenize the platform and their services. I drive the Architects team to be a support base of knowledge for the whole environment: That means to enable everybody to understand, how complex relationships and dependencies on OpenStack environments are working. I enjoy working for Open Telekom Cloud because of the great team spirit and the benefits from the personal comittment due to our agile way ("swarming effects"). In my leisure time I enjoy kite-surfing, which brings me down to earth and shows me, how easy it is to make me happy.
Motto: "If you don´t believe me, trust me."
Sabrina Müller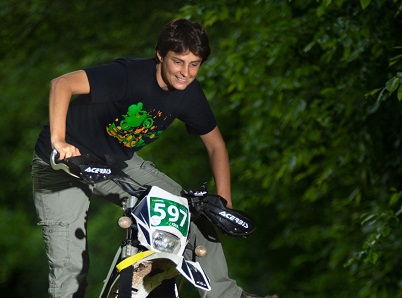 Position: Senior Engineer Public Cloud
I work as a cloud engineer for the Open Telekom Cloud, build and test Images in a Linux based CI/CD environment. We are using tools like Diskimage-Builder, Kiwi, Python, Ansible and Git to come along with a fully automated environment. Working in an agile team encourages us to be responsible for the services we care for. It provides us with the flexibility to self-organize ourselves as a team, how the product should look like and where and when we want to work: My main office is in Frankfurt, but most of time I work from home or join my colleagues placed in Darmstadt. Use one of our open spaces, sit down and work with whom you want to do so, it's just that easy. What I like a lot in my team is the spirit of simply doing things, direct customer communication and working the DevOps way. Maybe we´ll meet in one of our desks sharing spaces?
Motto: "Let´s get things done!"
Matthias Rechenburg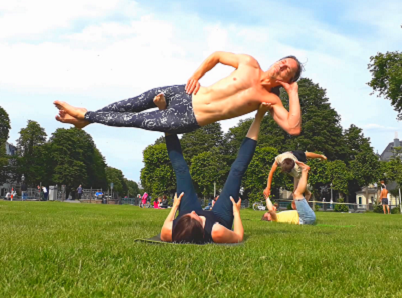 Position: Senior Architect Public Cloud
As a DevOp I like to get things done in the most efficient and automated way. My world is the Linux console and my special interests are automation tools. My nickname at work is "AutoMatt" and for all aspects of my work automation is key. On one hand automation allows me to standardize the roll-out and administration of the lots of different cloud services available in Open Telekom Cloud, and on the other hand it also helps me to eliminate repetitive tasks in business processes. Within our agile team my main focus as the Release Manager of Open Telekom Cloud is to provide a secure and stable IaaS and PaaS platform with the latest fancy features to our customers. I love my job and work tasks, because there is always something new to learn every day. I like to take responsibility and T-Systems empowers me to actively be part of changes and improvements. Personally, I enjoy the proper work-life balance T-Systems is offering me by a modern desk sharing and mobile workspace approach plus flexitime.
Motto: "Always keep the balance."
Bernhard Gerlach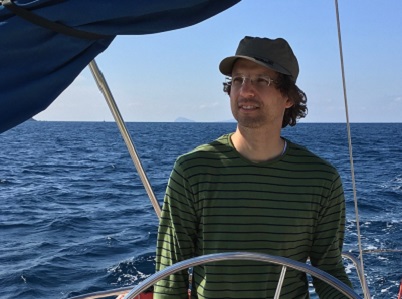 Position: Chapter Lead Security, Transformation and Operational Excellence Open Telekom Cloud
I provide the necessary means and resources to make sure, work can flow, bottlenecks are tackled and customer value is delivered. I believe in DevSecOps. I like working for the Open Telekom Cloud, because we are a great team, we experiment a lot and we are at the beginning of hyperscale growth.
Motto: "I love cycling: Plan, Do, Check, Learn."
Find your place in our team as:
More information about us
What we work on
We work on one of the biggest successful OpenStack based clouds in Europe. As innovative, individual free spirits, we value open source and want to improve our product based on our customer's needs every day. We are an international team that enjoys innovation, creativity and the best of both worlds: The security of a corporate affiliation and the innovative spirit of a start-up.
Team job alert
Are there no suitable positions for you today? Let us send you a job alert for your preferred team. You will receive current job offers by e-mail.
Mandatory fields are marked with (*).
---
Close